Stamped concrete is concrete that is patterned to resemble brick, slate, flagstone, stone, tile- and even wood. In this section you will see how stamped concrete can be used to beautify pool decks, driveways, entries and courtyards, and patios.
Due to the wide array of patterns and colors available, and the cost of stamped concrete in relation to the materials stamped concrete is a substitute for, the choice of stamped concrete is becoming more popular and frequent.
Colors and patterns for stamped concrete are often chosen to blend with other stone or tile elements at the residence.
Complex designs incorporating steps, courtyards, and fountains can be achieved. Stamped concrete can also be blended with other decorative concrete elements such as exposed aggregate finishes and acid-etch staining.
>>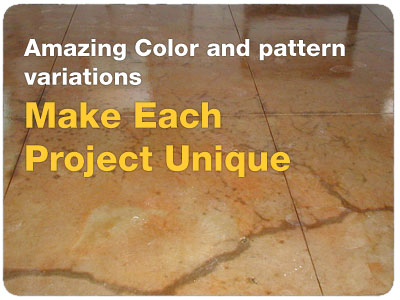 Chemical concrete acid stains can be applied to new or old, plain or colored concrete surfaces. Although they are often called acid stains, acid isn't the ingredient that colors the concrete. Metallic salts in an acidic, water-based solution react with hydrated lime (calcium hydroxide) in hardened concrete to yield insoluble, colored compounds that become a permanent part of the concrete. Several companies manufacture chemical stains that are variations of three basic color groups: black, brown, and blue-green.

The acid in chemical stains opens the top surface of the concrete, allowing metallic salts to reach the free lime deposits. Water from the stain solution then fuels the reaction, usually for about a month after the stain has been applied. Other factors that affect the outcome include:
Cement properties and amount
Admixtures used
Type of aggregate used
Concrete finishing methods
Concrete age and moisture content when stain is applied
Weather conditions when stain is applied
These samples are a close approximation of the actual color but they are effected by your monitor and browser settings and do not show texture or sheen.
They are subject to normal industry variation and vary with each surface and application method.


>>

Stencils are designed for use with wet concrete and overlay resurfacing systems.
Paper templates are great for large jobs, or areas with obstacles. Just roll them out, and with ordinary scissors, cut them to fit. Then, "tack" them down using our special adhesive. An Entire job can be laid out in minutes!